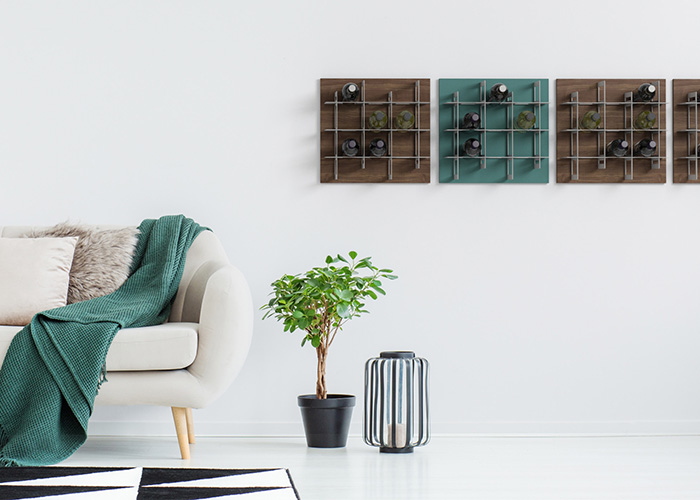 When you have a passion, you would like to express it making it accessible and visible in your spaces, such as kitchen or dining room.
PICTA is Wits Collection of wall-mounted wine racks, which are ideal for those who have a passion for wine in their hearts.
PICTA allows you to combine passion, aesthetics and design, making your creativity free and giving space and visibility to your most affectionate bottles.
A wall-mounted wine rack that you can use like an art work, through three PICTA of different colors and materials, placed side by side and spaced apart by a few centimeters. So, you get a fascinating triptych that you can contemplate.