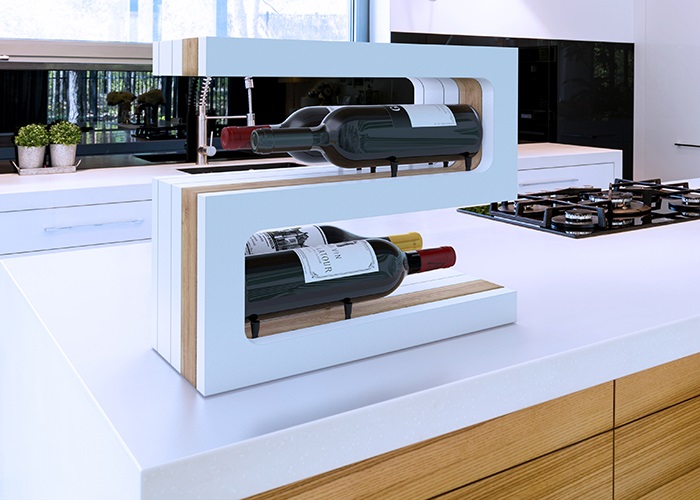 VIC & VERSA is a modern design wine rack, a wood or metal tabletop wine bottles holder, which is an elegant fretted unit to display four bottles through the unique sophistication that distinguishes the Made in Italy Design.
Essential and linear, the fretted shaped unit becomes a wine bottle rack with a contemporary design.
VIC & VERSA is a wine display that holds 4 bottles, always beautiful and functional, made of metal or wooden.
Emphasize your best bottles, at home or in places where wine is lived by you, also as a furnishing accessory for wine bars and wine stores.
Perfect storage of the individual bottles, which can easily be placed in their seats, can be conveniently managed for consumption.