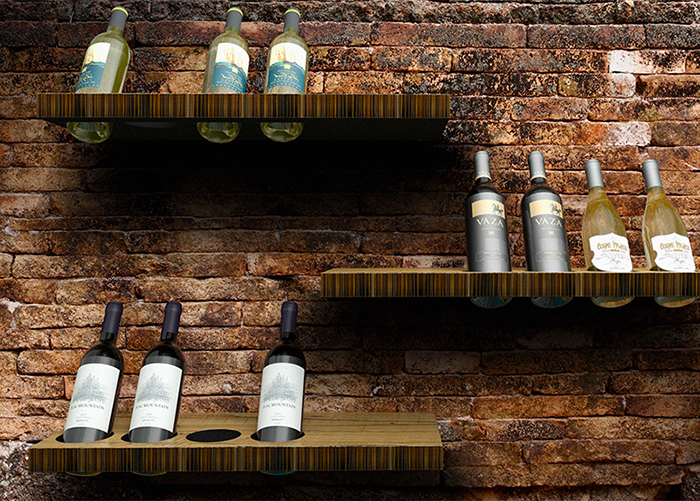 TAILOR is an elegant wine rack shelf, a wall mounted wine rack, a wine display made of fine wood with a surface effect that reminds Jeans in 3 shades: blue, red, black or Oak antique version.
In particular, Jeans effect is obtained thanks to the experience of our expert master craftsmen.
Irregular, hand-worked edge gives added value to the wine shelf, making it an original wine display with the maximum of label visibility. The wall-mounted wine rack has 4 sloping holes, patented by WITS with an inclination, which is specifically designed to enhance your best labels. Wall fixing system with concealed shelf bracket. TAILOR wine shelves are a new way to display your most important bottles, easily integrated into your home, living room or kitchen and in your wine cellar, too.
A new wall-mounted wine bottles holder: the usual shelf, where books, knick-knacks and various objects are placed, becomes a wine shelf, dedicated exclusively to display your favorite bottles.